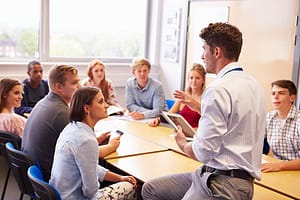 When you are ready to sell your Sarasota business, you'll want to let people know. Your spouse, if you're married, is typically first. If your business is a partnership, you'll tell your co-owners. In this scenario, however, as a sole proprietor you'll have other considerations. The big question here is: what do you say to your employees?
Talking To Your Employees
Most experts will tell you that you should wait until the sale is final before making the big announcement. They are correct. If you're entertaining a sale of your business, you want to keep negotiations discreet. Here's why:
You risk creating panic. If word leaks to your employees about a sale, it can create discomfort. Your employees might believe their jobs are in jeopardy. Or else, they may view a sale as an opportunity to change careers as well. A potential buyer who sees a sudden exodus may decide your business isn't worth buying.
You risk losing clients. Clients and customers who see workers suddenly leaving may question the quality of your business. If you own an agency, clients may be skittish to continue with the company if they sense changes they find troubling.
Reassuring Your Employees
Once you have the transition of ownership finalized, you can announce the sale. Introducing the new owner to your employees and orienting them to new management will help build confidence as you move to your next venture.
Hiring a Sarasota business broker to mediate between you and your business's next owner will help with a smooth sale. Steve Van Leeuwen has experience in brokering business sales on the East Coast. Contact Steve today to learn more and get a free appraisal of your Sunbelt area business.