Steve Van Leeuwen knows Internet Technology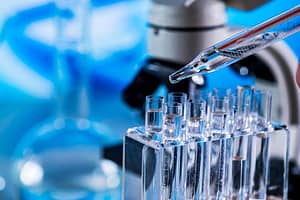 Businesses must change to stay relevant and successful. Tactics and sales approaches that worked in decades past won't necessarily yield the same results today. Since beginning his career in biotechnology, Sarasota business broker Steve Van Leeuwen has seen his expertise evolve. It benefits not only himself, but other entrepreneurs. Today, after acquiring and selling several businesses for profit. Steve is ready to help you use the Internet to sell your business.
BioTech Business Success
In Seattle, Steve served as an executive member of two biotechnology companies, BioTope and Bainbridge Sciences. Steve worked in various roles, including Marketing Director, Business Development and Product Development. Both companies developed products like rapid in-vitro diagnostic systems for chemistry and immunoassay-based testing in-office.
One of these corporate portfolios featured a rapid-response detection test for bladder cancer. Another system used imaging systems to quantify the spread of prostate and breast cancers. Steve assisted negotiations when this company was eventually acquired by C.R. Bard Company for 20 times the initial investment. He stayed on with Bard through the transition period and product launch through their sales force.  
Internet Business Sales Success
After leaving Bard, Steve started an Internet-based company. With Auteo Media, Steve began collecting car sales data. He aggregated the information onto over 50 websites on behalf of new car dealerships. Auteo Media expanded into the largest automotive data collection company on the west coast. Steve took Auteo Media public through a SPAC, and Trader Publishing — owner of AutoTrader.com and similar directory websites — purchased the company.
Not one to rest, Steve moved quickly into his next venture. He acquired Healthy Life Pages, a struggling publication for regional companies dedicated to health, healthcare and holistic medicines. Steve turned the company's business fortunes around in just eight months. He flipped Healthy Life Pages for a return of 120% on his initial bid.
Steve next purchased a Web development company, Ciniva Systems. Ciniva first launched as a web design business with annual sales of $40K. Steve expanded offerings to include custom eCommerce development, SEO services, and Google Adwords management. When Steve sold the renamed Ciniva Web Agency, the company was taking in $2.5M in sales — a return of over 3500%
Let Steve Van Leeuwen's Experience Help You
Have you built and grown your Tampa business? Are you ready to sell for retirement or to move on to the next venture? How do you when it's time to sell?
Selling a Tampa or Sarasota business requires a solid plan of action. Do you sell outright or offer stock in your company? Should you merge with a similar Tampa-area company, or take on a partner? Show investors and interested buyers that your hard work is worth the price you want. You deserve a huge return on your life's work, and Steve Van Leeuwen can help broker your negotiations.
When you are ready to succeed in a profitable sale of your Internet business, contact Steve Van Leeuwen for an appraisal of your Tampa, Sarasota, or Bradenton business. Your future begins now!