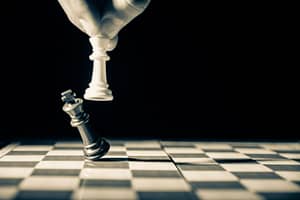 No-Compete clauses. What are they, and will they hurt you in the long run?
In my experience assisting business owners, I have discovered two main reasons for selling:
It's time to retire and ride off into the sunset.
It's time to rest on the laurels, but for a short time.
With the second reason comes the desire to start over. It's not unusual for a successful business person to want to capture lighting in a bottle a second time. Think of Jim Henson. After building a demand for his Muppets in regional and national commercials, he created an entire show for them. The Muppet Show was one of the most popular syndicated programs on television. Henson could have kept it running for years, but he wanted to do other things.
Movies. More shows. Collaborations. An incredible legacy.
Are You the Competition?
You could say one sign of a successful entrepreneur is that they never run out of ideas. They also strive to see those ideas to fruition. When you are ready to sell your Sarasota business, you may have the idea for the next business percolating. However, you need to ask yourself this question:
Is your next business idea similar to your current one?
Why is this important? Well, let's say somebody is interested in buying your company. That's terrific? You'll make a profit and have seed money to start over. If you feel comfortable in your current industry, you might be inclined to build something similar to your last success.
The potential buyer for your business, though, may ask for a no-compete clause before agreeing to a sale. What this means basically is that you would agree not to create a new store or agency that directly competes with your old business.
This is also known as a restrictive covenant. Companies may use non-compete clauses in employment contracts, for example, to prevent workers from moving to a competing business or starting one. A potential buyer for your business may see the appeal of taking over because you have established a reputation and clientele.
Starting a similar business while selling your current one, and a buyer may be reluctant to follow through. It's important to clarify your future plans so as not to jeopardize a sale.
Get Professional Help
Hiring a Sarasota business broker to negotiate the sale gives you the advantage. Whatever your plans for the future, a broker can help draw up a sales agreement that works in your favor. It's why I, Steve Van Leeuwen, am here to help. Would like a fair appraisal of your business' value? Are you ready for the next step? Contact me today.