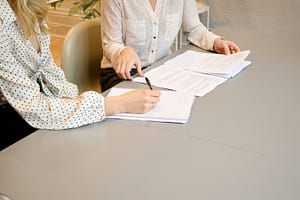 When a smaller business is acquired by a larger one, customers tend to worry. It happens often with banks. One day you receive an email announcing that your bank has a new name, and you wonder what else will change. Will you have to do business at a new location? Will the same people you work with in person be there when you need them? Change is good, so the saying goes, but not everybody is ready for it. Let's talk about how meeting new clients in business sale is important to your success.
You've decided to go into business for yourself, and you have the option of starting from the ground up or purchasing full interest in an established concern. The latter option gives you the advantage of a built-in client base. In a perfect world, every client is agreeable and willing to work with you. However, it's not uncommon to see a drop in the roster.
Whether you're taking over an insurance agency, marketing business, or another type of consultancy, clients will see a change in ownership differently. Some may see a new owner as an opportunity to inject fresh ideas in campaigns or consultations. Others may fear a raise in fees or neglect in customer service. It all boils down to perspective and past experiences. It is important, once you begin work, to win the client base that comes with the business.
Inform your clients at the earliest opportunity that you are now in charge. It may help, too, to have the previous owner assist in the announcement. Clients with an established relationship with the previous owner may be more receptive to you with their endorsement.
Depending on your client roster, you may wish to set up individual meetings to cover any changes taking place. Bringing a friendly and positive face to your business can help assuage any concerns. You can answer all questions and inform your clients of what won't change when they need to work with you.
Above all else, communication is important in client retention. The people coming over from your business purchase helped with the business's success. In order to keep them with your agency or consultancy, you must show your enthusiasm and exemplary service. Win their trust, and in turn the word of mouth will strengthen and bring you more inquiries.
Contact Sarasota business broker Steve Van Leeuwen to begin your journey toward owning your dream!