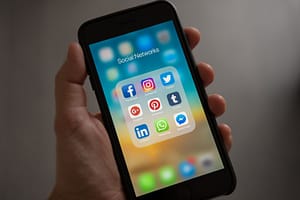 Buying a business in Sarasota is a smart investment. Therefore, marketing a Sarasota business is essential. You have the opportunity to provide valuable services and products to a diverse, affluent community. Add the growing tourism in the area, and your reach multiplies. When you hire a professional Sarasota business broker to help you find the right store or business to acquire, you give yourself a great head start.
Nonetheless, taking over an established business still requires promotion. You may go in with an established customer base, but you want to keep them. You also want to attract new customers and build upon that initial group. Marketing your Sarasota business helps promote new brand awareness and thus raises profits.
Where do you start?
Organic Social Media
The previous owner of your business should have set up social media pages. A Facebook business page, Twitter and Instagram account provide visibility for your services. Once you're settled, obtain administrative access to these pages. If they don't exist yet, create them as soon as you can. Frequent organic posts to these platforms keep your customers informed of sales and specials. Best of all, they are free to use and can help with viral attention to your business.
Paid Digital Marketing
Sometimes, a business needs a boost. Advertising via social media and Google Adwords is relatively inexpensive. Depending on the objective, you can reach new customers for pennies a day. Set a monthly budget targeting Sarasota residents with a compelling, concise message. It won't take long to see a return on your investment.
Word Of Mouth
A tried and true marketing tactic, good reviews from customers can grow a business. Firstly, encourage reviews on sites like Yelp, TripAdvisor, Angie's List, NextDoor and other online venues. Businesses with high average star ratings on these sites earn trust and foot traffic.
Updated Site Content
Secondly, let your customers know what's new and happening. Keep content fresh and relevant on your social media and blog. A customer who sees you haven't posted on Facebook in over a month is less likely to visit compared to a competitor who stays current.
For guidance on business marketing in Sarasota, Steve Van Leeuwen is your first call. With over two decades of experience in Web development and marketing, and business brokerage, Steve is ready to help you achieve your entrepreneurial goals. Contact Sarasota business broker Steve Van Leeuwen today and being your journey to success.