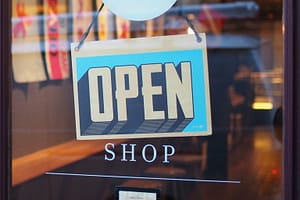 Find something you love and you'll never work a day in your life. While not an untrue statement, it's one requiring serious thought. Those embodied with the entrepreneurial spirit gain a sense of accomplishment when they parlay their passions into a successful business. If you've decided to become your own boss, you've taken the first step. The next one: choosing a business model that turns the hard work into your next passion. Let's talk about four Sarasota Businesses to open now.
Trends and needs over time, giving you many options for buying a Sarasota business. Do you stick with an evergreen restaurant or consultancy? Do you delve into a business created to fill a new niche? If the latter, you can roll the dice on a unique concept and turn it into an indispensable city landmark.
Four Sarasota Businesses To Open
Co-Working Facility: Last year's lockdown proved that employees can thrive in remote work settings. However, the pull to work in an office away from home remains strong. A co-working facility provides a happy medium. You can rent space for remote staff and other entrepreneurs to set up their own businesses. Your Sarasota business broker can help you find the ideal location. There you can host small businesses and individuals in need of office space and WiFi access.
CBD Boutique: With CBD and CBG products now legal and gaining popularity, boutiques are opening up everywhere to meet the demand. Through a brick-and-mortar shop, paired with eCommerce for out of town shipping, you can promote a variety of wellness products from tinctures to supplements to skin care.
Landscaping Business: Landscaping is more than mowing lawns. This type of business is perfect for entrepreneurs who love the outdoors and have an eye for natural design… and a green thumb. This is a versatile business, too, allowing you to cater to residential and commercial clients who want to keep their property beautiful.
Pet Related Business: Pet adoption surged during the pandemic. As a result, the need for pet supplies and related services has risen. Within this category you have numerous niches in which to engage: a specialty supplies boutique, a dog walking/pet sitting business, pet grooming… and if the CBD model appeals to you, you can go granular and open a pet CBD boutique!
When the drive to buy a business in Sarasota grabs you, take the next step and hire a Sarasota business broker to help you achieve your goals. Contact Steve Van Leeuwen today to get started on your next venture.