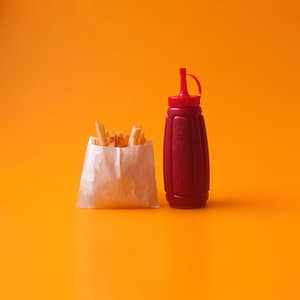 Buying a Sarasota restaurant? According to the National Restaurant Association, twelve percent of jobs in the state of Florida are restaurant related. In ten years, this number will grow by two percent. With tourism a primary draw, especially in the Sunbelt, restaurants are attractive businesses for entrepreneurs.
If you've considered buying a Sarasota business, a restaurant may be a good fit. Unlike other types of businesses, you have multiple options. You can open a diner, a cafe, or a full-service restaurant. You can also buy an established business or open a franchise of an established chain.
Which type of restaurant is right for you?
Buying A Sarasota Restaurant Franchise
According to Franchise Direct, seven of the top ten franchise businesses are restaurant-related. McDonald's, KFC and Burger King rank among the top three. Advantage of opening a chain include brand recognition, higher success rates, and support from the franchisor. A franchisor is invested in your success and can help with marketing and other aspects of operation.
That said, you must play by the franchisor's rules. You must buy their products. You must adhere to their menus. There are also specific requirements for marketing. You may find sales are good, but you cannot stray from their branding.
Buying An Independent
A restaurant owner sells the business. One of two things happens next. Firstly, the new owners either keep everything as is. Secondly, they adjust to suit their preferences. Buying a "mom and pop" place may give you the advantage of a loyal customer base and prime location. You also have the freedom of tweaking the menu and pricing, and upgrading decor.
When you purchase an eatery, you're responsible for the marketing and customer service. Additionally, bad reviews that reflect the old ownership can fall on you. It's important to go into a buy with a plan to improve and grow sales.
With the help of a Sarasota business broker, you can determine which type of restaurant is best for you. You may have the opportunity to set up the first franchise of a particular brand in the city, or you can start fresh with a new restaurant. Interested in buying a Sarasota restaurant? Start now!
Contact Steve Van Leeuwen, Sunbelt business broker, and begin your journey.