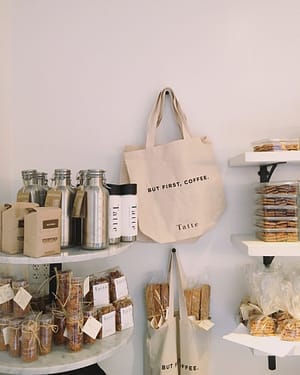 What are the best businesses to buy in 2022? Financial experts predict slow growth of the economy. It doesn't necessarily mean you should set aside the goal of buying a business. Forecasts of stability and gradual economic recovery should be heeded while you research your opportunities. In South Florida, especially the Sarasota and Bradenton areas, this could be the year to try something new.
So you want to buy a business in Sarasota or elsewhere in the Sunbelt area. You may first ask yourself, What do I want to do? It makes sense. As a business owner you technically never want to work a day, because you want to love what you do. It shouldn't seem like work. With the changing landscape of the economy, though, it's also important to ask, What will succeed?
Ready to change your life through entrepreneurship?
Twenty Businesses to Buy in 2022
Pet Services – Mobile pet washes, niche pet supplies, dog walking
Online Marketing Services – Branding and design, social media and advertising management
Food Truck – Speciality food services, mobile catering
Small Batch Coffee Roaster – Take-out coffee for busy people
Car Repair – Ideal as more people rely on cars for their side hustles
Translation Services – The world is expanding; business rely on multilingual talent
HVAC and Plumbing – As more people work from home, more home services are required
Home Cleaning Services – Mobile maid services catering to busy homeowners and the elderly
Accounting and Bookkeeping – Important services year-round, not just during tax season
Senior Care Services – In-home care and retirement homes are evergreen businesses
Craft Brewery – Interest in unique beers, wine and spirits continues to grow
Car Wash – Outer car care is important for delivery and rideshare drivers
Co-Working Facility – temporary office and meeting room rentals are on the rise
Bike Shop – Services for individual methods of exercise are predicted to grow
Niche Exercise Facility – Yoga studios, spinning classes, and personal training catered to busy lifestyles
Website Design – A need remains for professional site design and portal development
Holistic Boutique – The growth of the hemp and CBD industries can support growth of distribution channels
Tutoring Facility – Parents rely on supplemental teaching for their children
Moving Company – Moving is an evergreen business, residential and commercial
Home Renovation – Ideal for catering to homeowners looking to expand workspace
Once you have an idea of where to start, a Sarasota business broker can lead you the rest of the way. Firstly, have the desire. Secondly, have a plan. Thirdly, ask for professional help.
Steve Van Leeuwen offers decades of experience buying and selling profitable businesses. He is ready to help you succeed in 2022. Contact Steve today to learn more about his services.