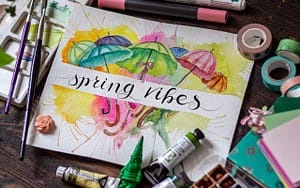 Is your business sale checklist updated yet?
No fooling, we're already into April. Where has the time gone? We are more than a quarter of the way into a new year and there is so much to do before you put your Sarasota business up for sale. The first week of a month is always a good time to start one, or refresh the one you started. If the season's change has turned your thoughts toward retirement or a new adventure, here are a few things to consider:
Inventory and Evaluation
With Spring cleaning in full effect, apply it to your business. Repair what needs fixing. Square up inventories. If you own a restaurant or store, take note of what sold best. List the positives of your business to create the selling points for attracting buyers.
Licenses and Contracts
Is it time to renew your business license? Are you a member of any local organizations? Do you sponsor church groups or sports teams? Do you have contracts with any vendors? Use this time to evaluate current relationships and fees on your checklist.
Local Environment
You know your business cycles better than anybody? If Spring is busy in terms of sales and clients, you might put off a sale until things quiet down. Or, you could consider striking while your business is visibly active. The question of when to sell is easily answered by the next step on your list:
Hiring a Consultant
A Sarasota business broker works in your best interests. When you are ready to sell your store, restaurant or agency, a professional consultant will give you a fair appraisal. They will negotiate on your behalf and ensure you get the best deal for your property and inventory, and close in good time.
Business Sale Checklist Help!
Steve Van Leeuwen has worked with all manner of businesses, buying and selling in the Sunbelt area. He can help with your business sale checklist. Contact Steve when you are ready to take the next step.