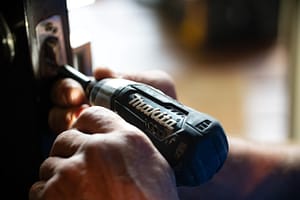 What are the best post-COVID businesses to buy? The pandemic has changed the way we live and how we work. Business owners have had to drastically adapt to new practices as well. Some have even used the opportunity to retire and sell their interests. If you have longed to be your own boss, you might wonder if it's worth it in the post-COVID age. In truth, we need small businesses now more than ever.
Regardless of whether or not people venture back out into public spaces, the need for specific services will rise in the future. The shift toward remote work leaves many Sarasota residents adjusting their homes to suit their needs, which means you have the opportunity to buy a business with growth potential. Four types of companies you want to look for include:
Pet Supplies
Over twenty million households adopted pets for companionship during the pandemic. The need for regular supply deliveries like pet food and household cleaning supplies remains strong. Local pet shops provide personal experience in addition to services an online shop can't provide, including grooming and boarding.
Home & Commercial Cleaning
High foot traffic at home means more to clean up. Affordable home cleaning services aren't necessarily for the rich. Homeowners of all income brackets may hire out companies to regularly clean rooms and carpets. As other businesses gradually re-open, COVID-safe cleaning needs are sought.
Home Repair Services
The more people stay and work at home, the more they rely upon their home's health. Home maintenance businesses – plumbers, HVAC installation and repair, landscaping and roofing – have done well the past few years. Firstly, consider the need in your area. Secondly, look at the current company's reputation. Thirdly, decide which services you will keep or add to such a business.
Virtual Assistant Services
People use virtual assistants for various office management duties. Payroll and finances, appointments, transcription, editing, and inventory management are just a few services sought after by individual business owners and companies.
Finding any of these companies for sale in Sarasota and the Sunbelt area can be daunting. That's why hiring a Sarasota business broker helps you determine the best concern to buy. Steve Van Leeuwen has helped broker business sales for decades and is ready to help. Contact Steve today to get started.