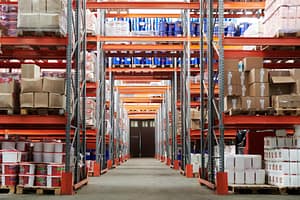 Sell your warehouse in 2022!
Warehousing is one of the more profitable businesses people don't think of starting. When you look at companies like Amazon and Wayfair, you realize they are glorified warehouses. People find what they want, within these physical spaces, and the goods are shipped. Companies like Amazon cater to third parties looking for a way to easily sell goods. Owning a warehouse allows you to work with other businesses for storage, drop-shipping and other responsibilities.
Over time, as you build trust and a good reputation, your warehouse business becomes an attractive property to sell. Entrepreneurs looking to buy into new businesses love turn-key operations they can quickly take over. As people rely more on having products shipped to them, small-scale warehousing will grow.
Sell Your Warehouse
When you are ready to sell your Sarasota or South Florida warehouse, make sure you have everything in order. The new owner will need to know everything about your operation to ensure a smooth transition.
Current inventory – firstly, how many suppliers currently have their goods in your space?
Services – secondly, what services are you providing suppliers, storage or storage and drop-shipping?
Delivery – thirdly, do you offer local delivery options for your suppliers?
Pricing – next, what are you charging suppliers for your services?
Personnel – how many people are on the payroll? What are their duties?
Commerce – does your business operate itself as a supplier, shipping products direct?
Expansion – lastly, do you own just one facility? Is there potential for expansion or purchase of a second location?
Transparency can achieve a quick sale on your Sunbelt area business. Working with a Sarasota business broker eases the process in your favor. Steve Van Leeuwen has decades of experience selling profitable businesses and is ready to consult with you. Contact Steve today for an appraisal of your business and to move on to the next step.