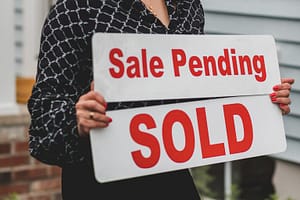 Congratulations! You have cultivated a business from the ground up and achieved the dream of being your own boss. Now, you're ready to enjoy the fruits of your labor. Have you decided to move on to another venture? Maybe you're ready to settle into a long and happy retirement. To sell a business you established is a great way to keep your legacy alive and pass the baton to another entrepreneur.
That said, you won't be able to do it overnight. Before you go through the steps of putting your Sunbelt area store, restaurant, or B2B service up for sale, you'll do much to prepare. Here are a few considerations to keep in min before you put your business up for sale.
Have the receipts ready to sell a business.
In this instance, "receipts" refers to detailed records. An entrepreneur or investment group looking at your Tampa or St. Petersburg-area business may contemplate buying you out for a number of reasons. Profit, though, is foremost on their minds. You know your business is profitable. It's imperative to have the paperwork to show how well it brings in profits year after year in order to tempt a buyer.
Sell the "future" of the business, not the past.
You're proud of your company's growth. However, you must assure a buyer of your store or service's future profitability. Sell potential buyers on the positive points of the business's physical location. Show the quality of products and services and the low turnover of staff who enjoy working for you. A buyer may be impressed by your track record, but they need to know they can also profit after they take over.
Be prepared for the tough questions.
A potential buyer will want to know everything about the business you started. This means you must reveal the failures along with the successes. Don't feel as though honesty might scare off a sale. A buyer or investment group can learn from your pitfalls and be prepared for obstacles down the road when they take over.
Hire a business intermediary to help.
You are more likely to speed up the process by hiring a Sunbelt area business broker to negotiate the sale of your retail store, restaurant, agency or office on your behalf. A business adviser with the right contacts and knowledge of commercial sales will appraise your company and see that you get a fair price.
When you are ready to sell your business, contact Steve Van Leeuwen. As a Sarasota business broker, Steve will give you a professional business appraisal. Learn more about the next steps, so that you can easily move on to your next venture.