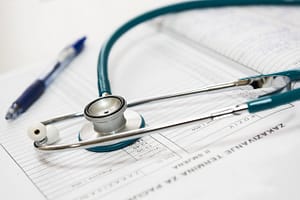 Selling a medical practice in Sarasota can reap excellent multiples. The work involved in selling a medical business will vary depending upon a number of factors. What type of health care business is it? How many people do you employ? The business opportunities, revenue type and trends and owners discretionary cash flow also determines how quickly a business sells, and for how much. If you are a medical professional in Sarasota seeking to retire, you have choices. Close your doors for good. Ceded your share to an established partner. Or sell altogether. With the third option comes big decisions to make.
The Difference
One major difference between selling a store or restaurant and selling a medical practice is data. A clinic or medical office keeps patient records and insurance information. Where customers of a specific store may arrive one day to find the place under new ownership, patients of a practice must be notified before a sale. Patients are given the option of staying with the practice or having their records transferred. Keeping such records from the patient or transferring them elsewhere without consent could violate state and federal regulations.
The Solution
It's important to retain the services of a business broker who knows the proper procedure for this specific type of sale. Aside from patient information and work for retention, other considerations for selling a medical practice include:
Firstly, non-compete clauses. A potential buyer of your business may ask for one in the event you decide to go back to work in Sarasota.
Secondly, physician employment agreements. Anybody working under you may wish to negotiate with the new owner in terms of salary and benefits. Also, the new owner may not wish to retain your employees.
Finally, a consulting agreement. The new owner may wish to retain your services as a consultant during the transfer of ownership.
If you have further questions about selling a medical business in Sarasota, contact Steve Van Leeuwen. The professional, legal know-how of a South Florida business broker coupled with marketing expertise not only will help sell your business quickly but sell it to the right buyer.