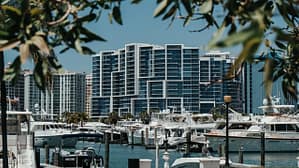 Appraise your Sarasota business! Sell your Sunbelt business for a price that meets your needs and appeals to business buyers. Begin with assessing the value of your business by having a professional appraisal performed. Sarasota business broker Steve Van Leeuwen, specializes in sales of businesses in Southwest Florida. FREE Professional Business Appraisal Service for Sale Price and Value..  
Appraise Your Sarasota Business
How much is your business worth? Can you profit from your hard work? When you appraise your Sarasota business, you can entertain offers from serious buyers. Steve Van Leeuwen has decades of experience in business sales. He will evaluate your business for a fair appraisal.
Steve will look at every aspect of your business during appraisal. Assets, employees, property. He will determine the true worth of your business. Then he will recommend a selling price based on appraisal. Steve know how to market businesses and can help you achieve your dream.
If you are not sure you ready to sell your business, receive an accurate and now FREE appraisal of its company value to buyers to help you decide. Fill out the form below.